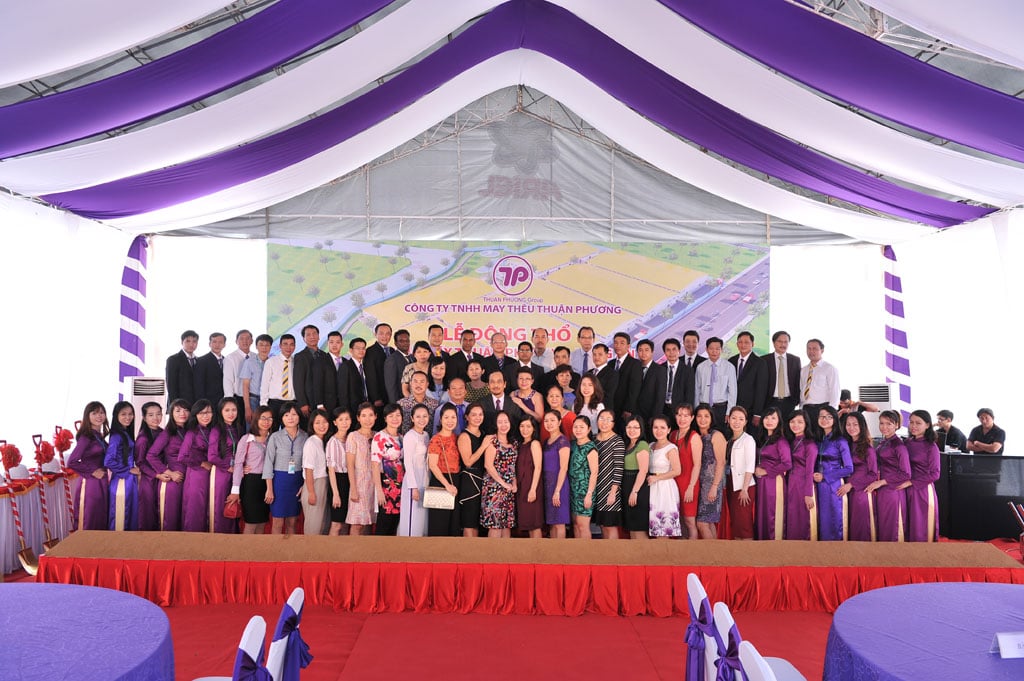 Mission

:
* Continuously improve our production efficiency to provide quality and competitive priced apparel products with in-fashion designs to satisfy customers worldwide.
Vision

:
* To become a vertical integrated apparel company in Vietnam, to create worldwide model designs.
Core values:
* Prestige: with Customers, Partners, Employees
* Truth: to comply with laws, to follow inspection, to take social responsibility.
* Unity: Team-work, cementation to motivate employees.
* Study and development: continuously to avoid regress in competitive and challenged environment.
* Innovation: ceaselessly to serve good quality products to worldwide consumers.
* Development: steady, friendly, environmental protection, to have sympathy and community liability .